As the month of January is nearly half over, I wanted to take time to share the recent memories of our Christmas holiday that have filled my head these past weeks. We were blessed to leave our 80 degree December weather in South Texas to visit our families in Washington and Oregon to get a taste cold winter wonderland and spend time with our family! We spent two weeks between WA and OR in mid December:
On our way to the Houston (to catch our flight)... a place we always stop...
BUCKEY'S
! The cleanest and pretiest public rest stop/bathrooms in all of Texas!!!
Kids crashed out on the lonnnnnngggggg flight.
We get to Seattle, and the kids enjoy the cold weather; they can see their breath!
First stop... Castle Rock, Washington.
The kids get to know their cousin, Alicia.
"Cozy quarters" - kids' sleeping arrangements.
...time to help Grandma & Grandpa Eccles decorate the Christmas tree.
Alicia, Sean, Andrew, Kelsie
Joe and Jessie
Notice how Grandma Eccles is filled with joy.
(me) and Traci~ sisters and BFF's
I MISS my sister and brother, Curtis!
I'm proud of my dad (in the blue jacket) for his faithfulness to walk pretty much everyday for exercise. We joined him on his 3 mile walking route this day (kind of cold & wet).
A stop to buy a few scratch off lottery ticket...
"you can't win if you don't buy".


We wanted to drive up the mountain (Mt. St. Helens) to see if we would find snow. We drove about 20 minutes- NO SNOW on the way- but we did have fun seeing some sights.
Tyler (kid's cousin) and his girlfriend, Jessica... the kids all had fun playing board games.
Traci and Sean (Traci's heart-string son- Brittneys boyfriend when she passed away)
Very cool! Castle Rock has a tradition... the city fire truck rolls around town blowing the siren, seeking out young children for Santa to visit.

Jessie got to tell Santa what was on her Christmas list (Joe missed out since he was taking a nap) .
Cousins hanging around the computer... probably checking Facebook!
Kelsie, Andrew, Tyler, and Sean... some of the coolest kids I know!
Even though
Brittney
lives in heaven now, her Birthday on earth is celebrated each year. We felt privileged to be a part of the celebration this year. Friends and family of Britt gathered, sang "Happy Birthday", and let go many balloons in Britt's honor. Brittney passed away just over a year ago and would have been 19 years old this year (Dec. 17). I know Britt see's, hears, and feels the love we continue to have for her.
...me and my man!
My mom pulls out the vinyls and 8 tracks to show off to the grandkids! They have never seen either (a vinyl record or 8-track tape) before now...
...an mom still has a sterio to play both!
Dancing to Elvis... mom is in her element!
mom and dad... so sweet!
I LOVE YOU, BOTH!
Grandpa Eccles and the Wymore kids.
And have you figured out yet~
Grandma Eccles LOVES ELVIS?
This "Elvis" is mechanical... it moves and talk...
"Thank you, Thank you, very much"... ,
it's actually kinda freaky!
...called the "Gold Lame Room" with Gold Lame' Elvis.
Believe it or not, this is only a sampling of all the Elvis stuff mom has. We joke with her that when the day comes that her and dad are in heaven with Jesus, us kids will eventually have a huge eBay business selling Elvis collectibles.
Time to head to Hood River, Oregon.
...the road trip between Castle Rock, WA and Hood River, OR is about two hours. Kirk and I both grew up in the Hood River Area (Kirk in Hood River, me, across the Columbia River in Bingen/White Salmon, WA) ; it feels good to be back home.
Joe (our youngest) was such a sport being stuck in the very back of our rental car.
The beauty of the Pacific Northwest...I MISS THIS!!!
Trees, mountains, waterfalls, and snow~ we don't get this scenery in Corpus Christi, Texas.
Multnomah Falls,Oregon
SNOW!!!
Before we went to Grandma and Grandpa Wymore's house, we went straight to the local WalMart to get winter coats, gloves, hats, and snow boots.
Andrew doesn't care to be shopping... can you tell?
Happy to finally be getting out of there!
Jessie- not so sure; she like to shop.
TIME TO MAKE COOKIES!!!

Christmas Eve, Jessie and Joe pick out cookies for Santa...
and get them ready in front of the fireplace.
All tucked in ready to wake up for Christmas morning.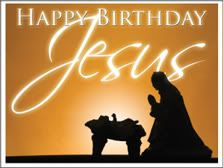 Christmas morning~
The kids sort the gifts.
Andrew gets a special gift with a note!
...then all of a sudden, a noise started playing music~
like a ring tone, perhaps?

Andrew finds his new cell phone sitting next to the TV ringing a cool tune Kelsie had picked out (one of Andrew's favorite songs). Andrew kept complaining about being "the only 9th grader without a cell phone" (which wasn't quite true-but almost)...
Kirk and I have made a rule that our kids won't get cell phones until their freshman year of high school (so far the tradition is they get it as a Christmas gift).

Mom and Dad Wymore with our family.
I MISS not living driving distance from family to spend more holidays together.

The kid's cousin, Adia.
Adia and Jessie.
Cousin Evyn
Bob making our prime rib Christmas dinner.
It was fabulous!
Andrew and cousin "Robo" (Robert)

Aunt Mary and Troy (cousin)
Nicole, (me), Quoya ~ I love my sister in laws!
I MISS being able to hang out with you gals.
Jessie and Evyn playing with Jess' new curlers.
Lots of fun and games...
Grandpa brought out his polar bear for the kids to see (he shot it over 55 years ago when he was in the Coast Guard (in Alaska).
Evyn is not too sure about it!

Rudolf?

Joe showing off his new Nintendo DSI...

As we're back in Texas, I wish I had more time to see more people on this visit... many family members we didn't get to see... so many friends we would have like to say "hi" to... I have a couple "blogger friends" in OR I would like to meet in person someday. I am thankful we had the time we had, and my prayer is on our next few visits back to the area, we can see all those I didn't get a chance to see this past Christmas season 2010. God bless you~